Books Published by
Palladium Education,® Inc.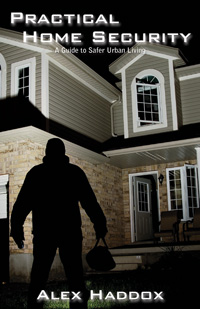 Practical Home Security: A Guide to Safer Urban Living
by Alex Haddox, M.Ed.
Alex Haddox is recognized internationally as a personal security expert. Mr. Haddox shares his knowledge, experience, and skills in presenting practical home security without spending thousands of dollars. Using simple protocols, modest tools, and a sense of environmental and situational awareness this handbook offers the reader significant methods for family and home security. Research based scenarios and personal experiences offer an insight into recommendations for the reader to implement measures to enhance personal security in and around the home.
Editions:
Practical Home Security has been sold in Australia, Canada, France, Germany, Greece, Italy, UK and the US.
Full translation into Greek: Eurobooks, eleftheriskepsis.gr
Reviews
Book Review by Brady Wright of the Armed Citizens Legal Defense Network Member Journal
When the Balloon Goes Up! blog
Book Review: Practical Home Security by Jim Wagner
Haddox, Alex. (2011). Practical Home Security: A Guide to Safer Urban Living. Los Angeles, CA: Palladium Education, Inc.
---
Sherlock Holmes and Dr. John Watson: A Study in Illusions of Terror
by Victor G. Haddox and Earl F. Riley
It's a "three-pipe problem"!
Holmes and Watson are in for another rousing adventure in classic Holmesian style. They are joined by their erstwhile friend, Inspector Lestrade, and aided by the Baker Street Irregulars; Holmes' brother, Mycroft; and Mrs. Hudson, who is always there with a hot cup of tea.
Holmes and Watson are also joined by some new friends, including English royalty, the Fenians, an Indian illusionist, and the beautiful Susan Spaulding, whom Watson finds devastatingly alluring.
The game is afoot!
The riveting storytelling will keep the listener enthralled until the climactic, twist ending.
Editions:
---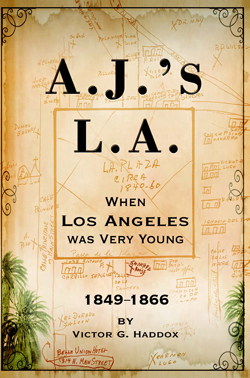 A.J.'s L.A.: When Los Angeles Was Very Young 1849-1866
by Victor Haddox, MD, JD
Virginian Robert S. Carlisle came to the American West to seek his fortune and married into a land–grant family. Following the death of the family patriarch, Don Isaac Williams, Carlisle cheats his wife of her share of 22,000 acres and attempts to do the same to his sister–in–law. When Los Angeles Sheriff Andrew Jackson King meets Carlisle by chance, he is immediately suspicious of Carlisle's questions about the death of his father, Sheriff Samuel King years earlier. He also learns of Carlisle's plan to swindle land from the Isaac Williams family. As law officers, King and his brothers initiate legal action against Carlisle to stop his theft, leading to the bloodiest duel ever fought in Los Angeles. But could Carlisle's grudge have any connection to the murder of his father, Samuel King? A.J.'s L.A., based on a true story, describes the very early days of Los Angeles as experienced by the family of author, Victor Haddox.
First published November 20, 2006.
Editions: